Subcon Show is the biggest subcontract manufacturing supply chain show in UK.
KIND exhibited at the Subcon Show in the Birminghan NEC Convention and Exhibition Center, United Kingdom on June 4-6th, 2019.
During these period, KIND showcased the latest products and services to the international market. The fair was an excellent platform for the company to network with potential clients and partners, as well as stay current on the latest industry trends.
KIND exhibited a variety of CNC machined parts at the Subcon Show in the fair, which are manufactured using advanced CNC technology, and known for high accuracy and precision. These precision parts are ideal for a wide range of industries including automotive, aerospace, semiconductor, agricultural, electronic, food, marine, military, machinery, and medical.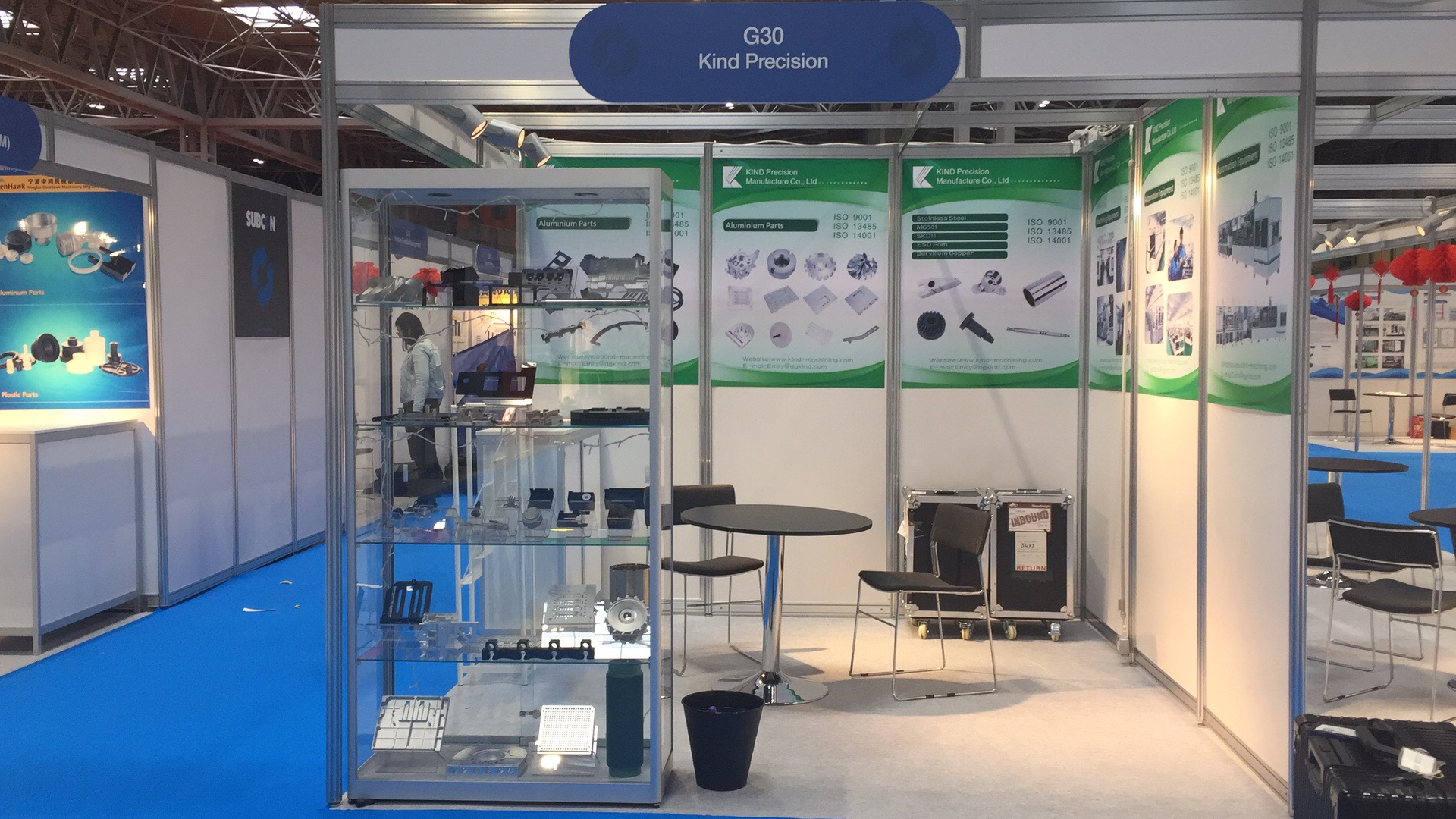 In addition to showcasing high precision machining components, KIND also highlighted the capabilities in custom manufacturing. We have a team of experienced engineers that can work with clients to design and produce unique parts that meet their specific requirements. With our state-of-the-art equipment and commitment to quality, KIND has developed a reputation for being able to handle even the most challenging projects.
Overall, KIND successfully promote our precision CNC parts and custom manufacturing services at the Subcon Show, attracting a significant amount of attention from potential clients and partners. We are looking forward to the next opportunity to showcase our capabilities to the world.